About Mike White Ford - Coeur d'Alene
Thank you for visiting our page to learn more about Mike White Ford of Coeur d'Alene, your locally owned and operated Ford dealership. We are located at 315 W. Clayton Ave in beautiful Coeur d'Alene, Idaho. We are located just off of Highway 95, less than 15 minutes away from three lakes (Coeur d'Alene, Hayden & Avondale) and 2 hours from the Canadian border.
Mike White Ford has a mission
We are committed to Continuous Improvement Through Service to Others. It is the sole purpose of our business to dedicate itself to continuously improving our serving to our customers, our employees, and our community.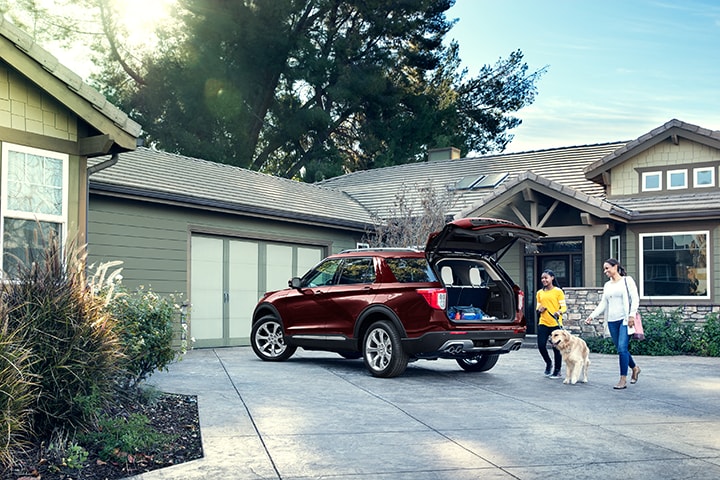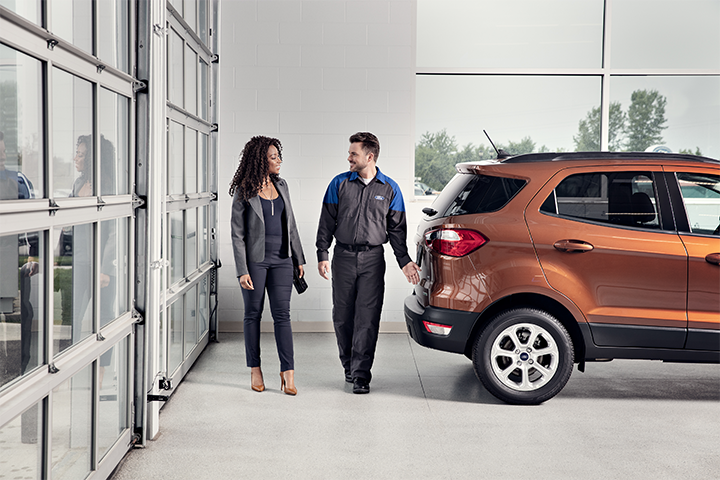 We strive to live up to this standard with every interaction and every opportunity that comes before us. We are dedicated to this community because it is our own. We live here, our employees live here and our families live here. Together, we promise to serve our community in the best ways that we can because this is our community in every sense of the word.
Who is Mike White?
Mike White was born in Boston, Massachusetts. He began his career as an apprentice butcher; learning about customers' needs and wants. He also learned the value of working hard, attention to detail and making something of oneself as he worked his way up through management roles. Upon moving to Coeur d'Alene, he was offered a position selling cars at Parker Toyota. His dedication to customer service and community involvement led him to other positions within the store, eventually helming the store entirely as General Store Manager. In 2016, Jim Parker & Mike White purchased Lake City Ford together. From the first day, Mike became dedicated to the Ford product and also to the longtime employees who worked tirelessly to ensure the continuous level of service that customers were used to. In 2018, Mike became the exclusive owner of our Ford dealership. We rebranded as Mike White Ford of Coeur d'Alene and haven't looked back. Mike and our whole team are excited about what the future holds.
Community Outreach
 Coeur d'Alene has been Mike White's home for over 30 years. Through successful partnerships with our customers and community, we are grateful and excited to be able to give back to our community through various ventures and opportunities. From sponsoring little league teams to raising funds to help fund cancer research, we are committed to helping foster a better world tomorrow using the power of today. We sponsor several major events in our community throughout the year and have participated in the Kootenai County Fair, Christmas Tree Lighting Ceremony, and Car d'Alene. 
Mike White Ford will continuously aim to be an award winning Ford dealership providing only the best customer service. We carry the full line of Ford products including a full line of cars, SUVs, F-Series trucks, fleet and transit vehicles.
All our vehicles follow our Mike White Value Price model. The Mike White Value Price offers our customers our best price up-front, based on current market data. Buying a vehicle isn't the same as it was 10 or 20 years ago. As a dealership, we understand and appreciate that all of the information and pricing is transparent and available to customers now. We aim to offer a fair price at the beginning of the process. Neither customer nor sales professional enjoys the negotiating and the "back and forth," so we've devised the Mike White Value Price method of purchase. As community members, we understand that you are coming to us with a need. We want to fulfill that need with the easiest and most efficient process you've ever encountered. At the end of the day, we want every customer to feel like they made a friend who just happened to understand and be able to met their needs in an efficient manner.
Mike White Ford also offers Service, Parts, Accessories and Detailing departments. These departments are staffed by some of the highest trained professionals in the area. Due to this high level of professionalism, we are able to service most other manufacturers vehicles and order any parts that you may need. You might not have a Ford, but we're happy and ready to assist you.
Come check out the different experience you will receive from the locally owned and operated Mike White Ford!
 Not only do we have a wide array of excellent new Ford models on location, but we also have carry a large inventory of various used cars at our dealership. After you select the perfect vehicle for your automotive needs, our highly skilled finance team will work with you to find the best way to make you an owner, using the best possible vehicle loan or lease to fit your specific needs.
The day that you purchase a vehicle from us is not the final day of our relationship, it's only the beginning! Mike White Ford is here to help you have the best ownership experience possible. Our customers love our on-site car service and maintenance staff and department, where our highly trained technicians use the best equipment and only certified Ford parts on your car, keeping your model running smoothly and reliably for years to come.
For the entire vehicle purchase and ownership process, Mike White Ford is here to help.
If you are interested in more information about any of the products or services we have to offer here, come in and visit us soon! We are located at 315 Clayton Avenue Coeur D'Alene, Idaho, and proudly serve drivers from Spokane, Post Falls, Hayden, Rathdrum and Liberty Lake as well.
How can we help?
* Indicates a required field