Our Favorite Light-Duty Pickup Truck, The Ford Ranger vs. the Competition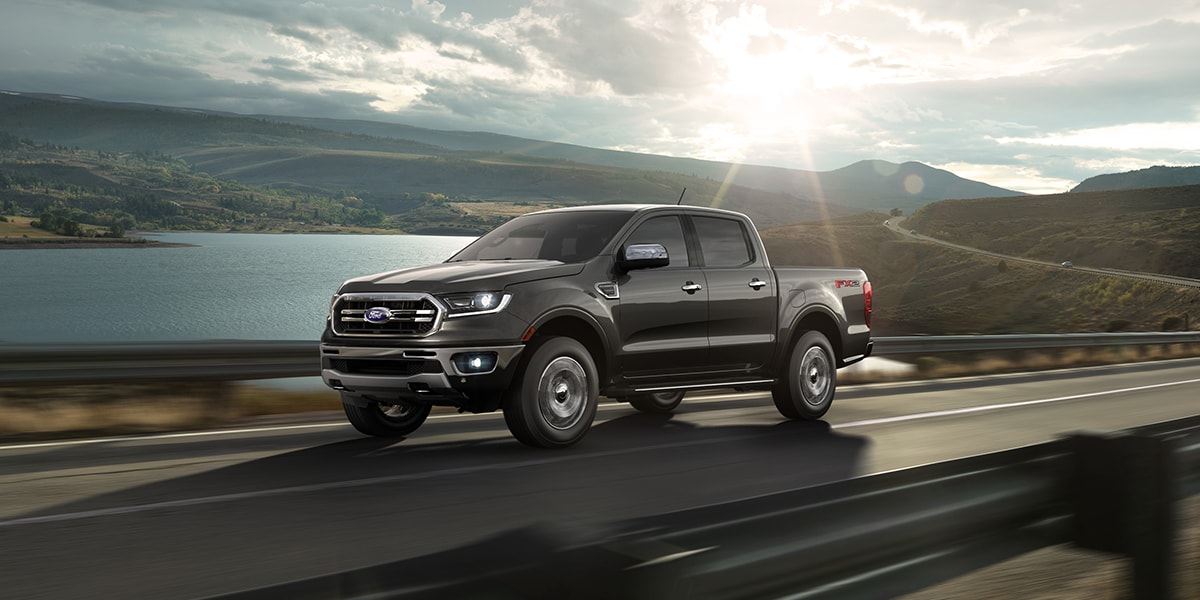 BUILT FORD TOUGH®
After missing the Ford Ranger for years during its lengthy hiatus, we welcomed Ford's smallest, lightest pickup back with open arms last year at Mike White Ford of Coeur d'Alene. Available in two great cab style options, and powered by legendary Ford muscle under the hood, the new Ford Ranger trucks are the perfect option for Idaho drivers who love the utility and style of a truck, but don't require the heavy-duty strength of the Ford F-Series models.
Need proof that the Ford Ranger is a great truck for everyday drives and light-duty work? Here's how it stacks up to the competition. Read on discover for yourself what sets the Ford Ranger apart from similarly sized trucks in this class:
The Ford Ranger vs. The Toyota Tacoma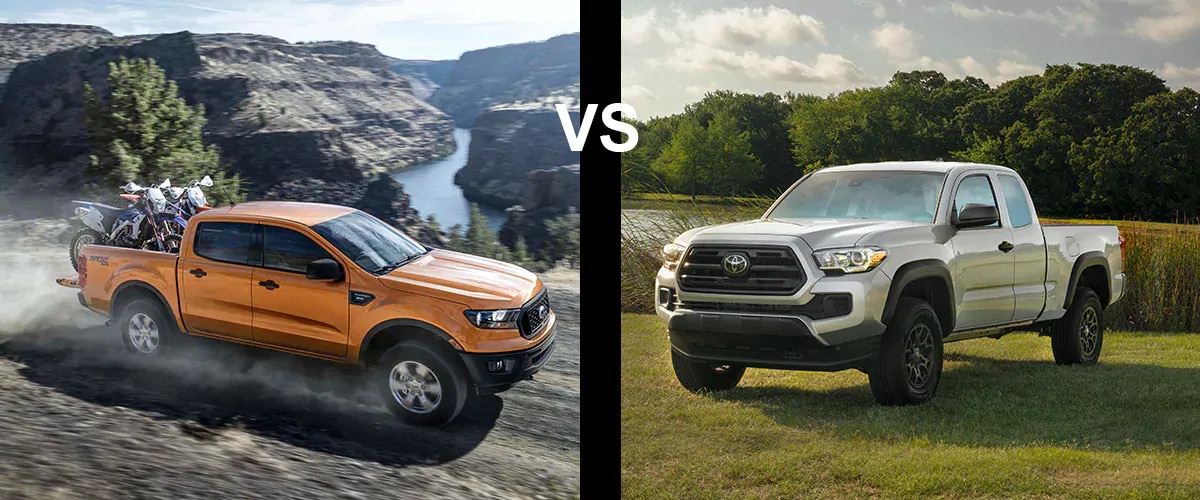 | | | |
| --- | --- | --- |
| | 2020 Ford Ranger | 2020 Toyota Tacoma |
| Front Seat Legroom | 43.1 inches | 42.9 inches |
| Backseat Legroom (Double Cab) | 30.4 inches | 24.6 inches |
| Backseat Legroom (Crew Cab) | 34.5 inches | 32.6 inches |
| Base engine power | 270 horsepower | 159 horsepower |
| Base torque | 310 pound-feet of torque | 180 pound-feet of torque |
| Towing Capacity | 7,500 pounds | 6,700 pounds |
| Transmission | 10-speed auto. | 6-speed auto |
| EPA Fuel Efficiency | Average 20 mpg city/24 mpg highway/22 mpg combined | Average 18 mpg city/22 mpg highway/20 mpg combined |
| Max Payload (lbs) | 1,770 pounds | 1,420 pounds |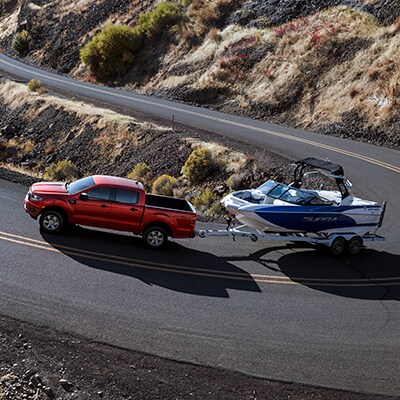 Power and Efficiency
The Ford Ranger not only delivers more of what you're looking for, inside and out, and it has more to offer under the hood. Every Ford Ranger comes powered by a nice, turbocharged 2.3-liter four-cylinder engine that puts out 270 horsepower and 310 pound-feet of torque. The Tacoma has two engines available, but most trims are powered by a 2.7-liter four-cylinder engine with 159 horsepower and 180 pound-feet of torque. A more-powerful V6 is available only as an option on upper Tacoma trims.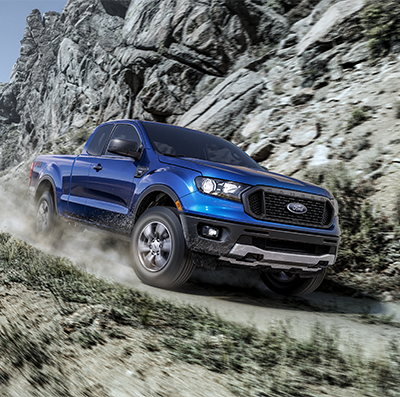 Regardless of which Tacoma engine you choose, you'll always go further on a tank of gas with the Ford Ranger than with the Toyota truck. The Ranger gets a better estimated fuel economy from the EPA, with an average of 20 mpg in the city, 24 mpg on the highway, and 22 mpg combined. The best the Tacoma can offer is 18 mpg in the city, 22 mpg on the highway, and 20 mpg combined.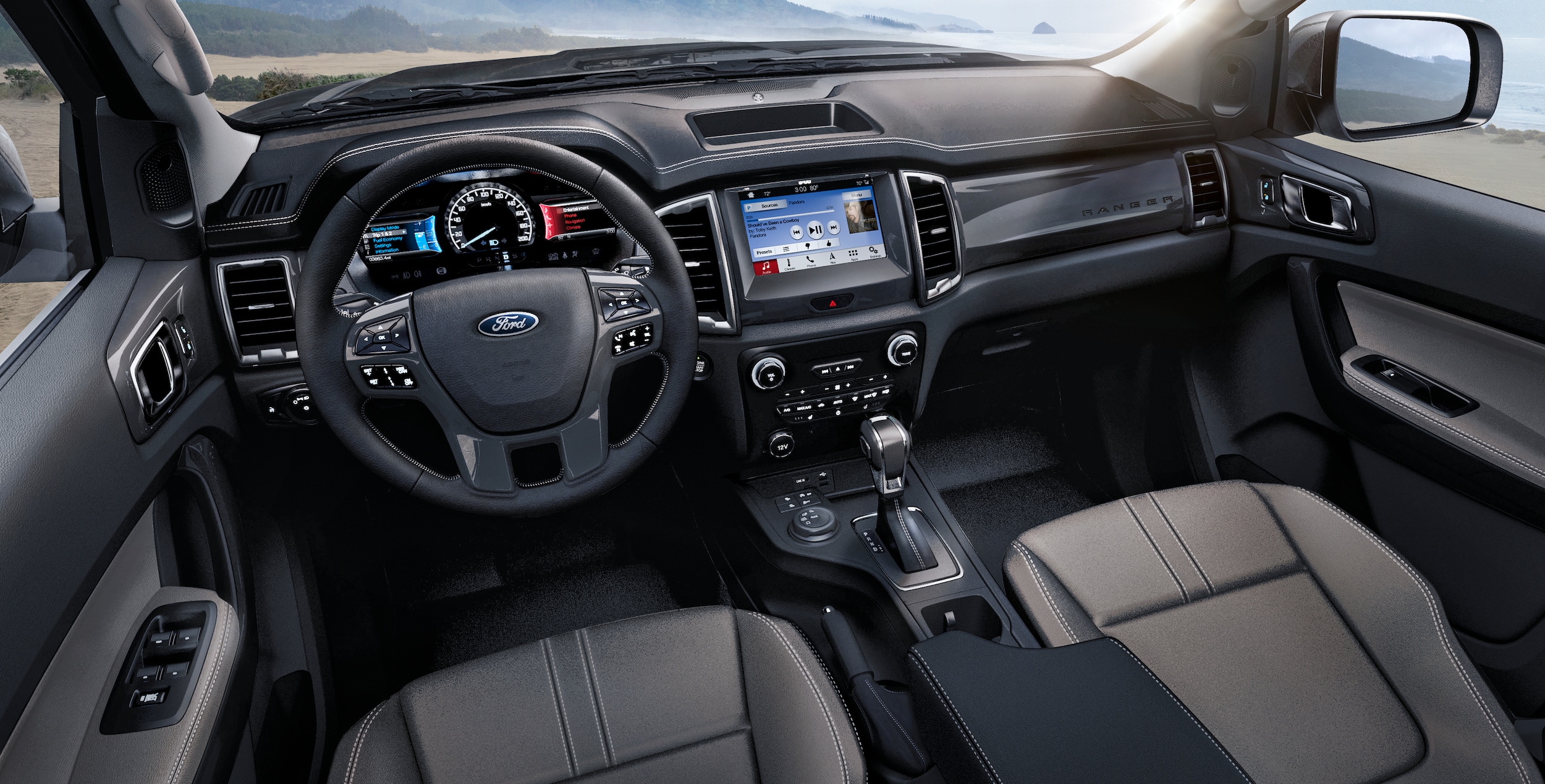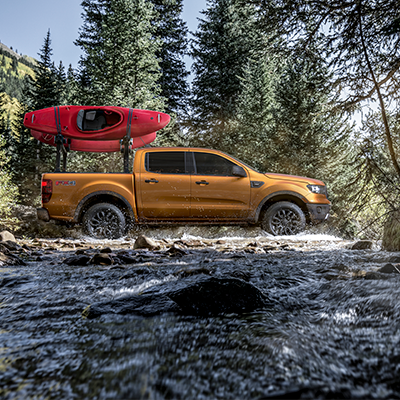 Unbeatable Towing and Hauling Capability
While both trucks are useful when it comes to hauling skis and equipment to the slopes in the winter or mountain bikes to the trails in summer, the Ford Ranger can just do more than the Toyota Tacoma.
The Ranger has a towing capacity of 7,500 pounds, with a maximum payload of 1,770 pounds. This is better than both engine configurations that are available for the Tacoma, which tops out at 6,700 pounds for towing and 1,420 pounds for payload.
Comfort and Passenger Space
When it comes to helping you get where you need to go, the Ford Ranger is tops in interior space and comfort. Here, you can see that while both of these trucks offer drivers the option of two cab styles, including a four-door cab that seats five and a smaller double cab that seats four, the Ranger gives you, and your passengers, more room to stretch out in and enjoy the ride, especially in the backseat.
Plus, the Ford Ranger is just easier and more comfortable to climb into. With the Toyota Tacoma, you'll feel as if you're hoisting yourself up because of its 9.4-inch ground clearance. But the Ford Ranger, with its more-accessible 8.9-inches of ground clearance, is easier to climb into, especially for shorter passengers and younger children.
Meet the Latest Ford Ranger in Person on Coeur d'Alene
Stop by and see us on Clayton Avenue to learn more and to meet the Ranger in person. We'll set you up for a test drive and show you firsthand all the ways our light-duty pickup easily beats the competition.